WeStruct Civil and Structural Engineering
---
---
We have many years experience in Architectural, Civil and Structural Engineering Design and construction.
WeStruct provide multidisciplinary civil and structural engineering design services, with a diverse team of Architects, Structural Engineers, Civil Engineers, Surveyors and Construction Specialists. We can manage projects at every stage while providing the best advice and guidance.
Our experience enables us to offer technical leadership at the highest level, providing effective co-collaboration with all stakeholders and participating parties, quickly, efficiently and reliably.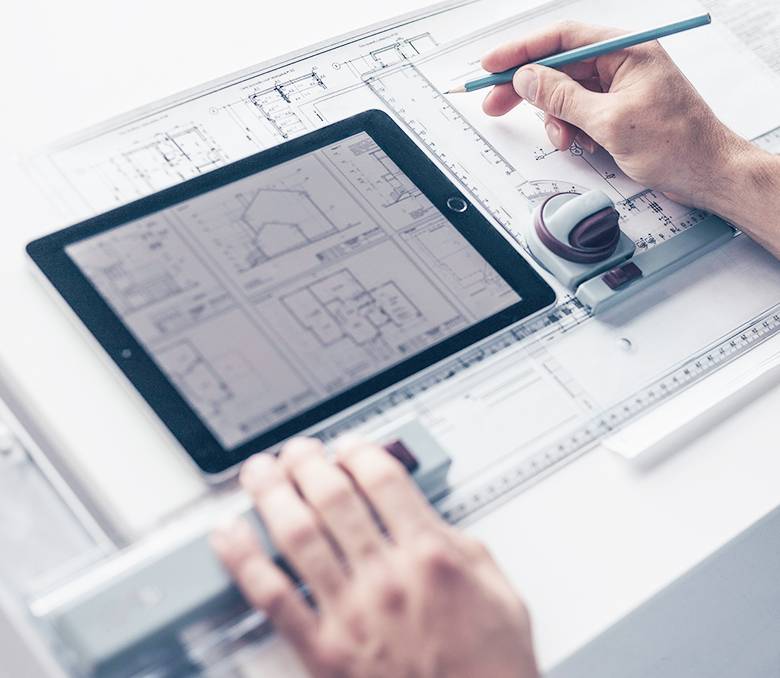 Specialists in commercial and residential architectural services
---
We offer a range of services to cover all your structural engineering needs creating dependable functional structural designs and calculations for various building projects. Our expert team specialise in building regulation, building control, drainage design , flood risk assessment and pavement design.
We work with Housing and Land Developers, Contractors, Government and Local Authority Agencies. This has given us the ability to assist Clients in the most cost-effective way, providing high quality outcomes and the engineering advice required.
---
We get your development moving.
What We Do
Do you need expert planning advice to get your development moving?
WeStruct Design and Build specialises in professional home planning permission and Birmingham structural engineering services, but with a nationwide client portfolio.
We help businesses, organisations and individuals get their development moving by giving them the advice and support they need to navigate the path to planning permission and development.
---
---
We have been expanding our building engineering services since being established in 2020.One of the best engineering companies in UK help you in house extension, building extension. We are fully qualified and insured structural engineers. Our focus has always been to provide professional structural engineering designs at the best prices around in areas covering Leicester, Derby, Coventry, Nottingham, and Birmingham.
For every project, we work carefully to stay within budget while providing maximum value for our clients and their needs. We work on residential and commercial projects and offer a quick turn around. WeStruct Structural Engineer has £2m PI to cover all works and all our work is carried using specialist software.
---
---
Sherwan advised on the construction of a 4-storey extension, which involved relatively complex foundation work. I was particularly grateful to him for his speedy and helpful response to requests for supplementary advice as the project proceeded.

Ken Jones


25 October 2021

Very professional came out very fast near to Christmas had the plans ready faster than I was expecting overall very good service answered all emails fast too cheers

Robert Rudge


25 January 2022

Recently used Westruct for structural services for full house renovation and extension project. Very pleased with the promptness super flexibility and great advise on structural work. Project was let down by other company but Westruct have efficiently taken over and delivered. Highly recommended and great customer services. They go extra mile to support the customer.

Rohin Grover


25 November 2021

Hi I had the pleasure of using westruct architectural services. I was so pleased at the quality of service I received very professional & great service nothing seemed to be too much trouble & they offer good sound advice too

Pam Kumar


25 December 2021

I found WeStruct "Sherwan" to be very pleasant to work with; he works hard to try and achieve what we wanted in our second floor & Dormer conversion extension. I would use his services again without question and recommend him to anyone looking for an architect & Structural engineer

Amber S


25 November 2021

Brilliant service, very please with the way Sherwan discussed my requirements early on and even provided some advice even before we agreed to go ahead with the job. Building inspector happy with calcs and I ended up ordering more calcs from him.

IMAD ALNAZLI


25 October 2021

At WeStruct all of our engineers are members of the Institution of Civil Engineers (ICE). This means all of our engineers are qualified professionally to the industry standard in Civil Engineers. At WeStruct we lead the way in infrastructure and the built environment and ensure our team have an an unmatched level of training, knowledge and thinking in all matters of Civil and Structural Engineering in Birmingham