Structural Design Engineering
COMPANY PROFILE
ABOUT US
---
---
WeStruct Design & Build
Providing simple sustainable architectural solutions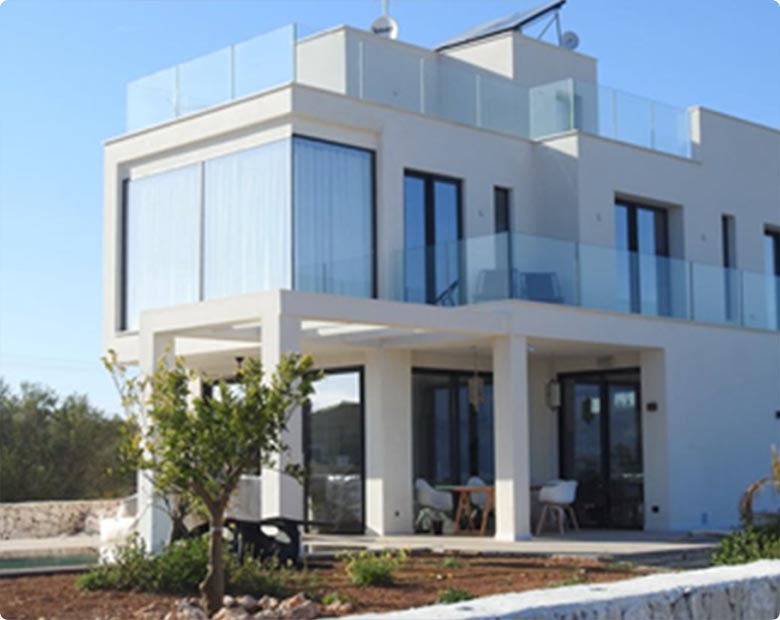 Good designs starts with sharing a simple idea, with a pen and paper... And that's where it all begins, with the sharing of ideas...
WeStruct is a Midlands, based Architectural, Engineering Design and Construction services consultancy dedicated to your goals and vision. Through our wide range of services, we always do our best to make sure that your expectations are not just met, but exceeded.
We have many years of experience working with global award-winning civil and structural engineering consultancies (including WSP, CUNDALL & CURTINS), we have been involved in a wide range of international collaborations in the UK, USA, and UAE, providing Structural and infrastructure projects with budgets in excess of £120M - of the highest complexity, utilising cutting edge construction materials and innovative structural forms for contractors and other engineering companies.
Our experience enables us to offer technical leadership at the highest level, providing effective co-collaboration with other stakeholders and participating parties, and given that we are an agile operation we are able able to offer these services quickly, efficiently and reliably.
We are capable of supervising construction works, interim valuations, signoffs and offering remediation advice for defective workmanship or construction faults associated with the civil engineering aspects of a project.
We constantly strive to find and create new ways to better serve our clients. Whether it's providing innovative planning processes, alternate cost savings opportunities, or green building solutions, we always look to maximize our contribution. So we are remembered through the landmarks we set.
We aim higher.
We do not settle – always looking beyond to raise the bar and deliver with excellence. We are committed to our clients by bringing innovative solutions that lead to profitable growth and shared success.
We do things right.
We always act with integrity – taking responsibility for our work, caring for our people and staying focused on safety and sustainability. We make investments in our clients, people and communities, so we can grow together.
We live inclusion.
We put people at the heart of our business. We have an unparalleled focus on inclusion with a diverse team of visionaries, thinkers and doers. We embrace all perspectives, collaborating to make a positive impact.
We challenge the accepted.
We know that to create a better future, we must ask the difficult questions. We always stay curious and are not afraid to try new things.
ASPIRATIONS
---
---
We always endeavour to provide our clients with the most cost-effective project delivered on time and with aesthetics and quality in mind delivered on budget. Simultaneously, WeStruct provide a design service that the Client wants and engender trust with all the stakeholders involved!
WHY CHOOSE US
---
Honesty

– We tell you upfront what you will get and won't get

We are personally invested

and passionate about every project we take on. We will fight for you until your planning is approved, and we don't charge for resubmissions.

Our team

includes members of ex-council planning officers that have knowledge in the planning system, getting your application APPROVED.

Our site surveys

are professional enough to be used for engineering drawings

We have ex planning officers

sourcing for us. They think how a council thinks which gives us the edge with planning applications

Our team

enables us to work quickly and thoroughly to the clients' satisfaction.

Our customised program

helps us and our client to easily track their application throughout the process

Our team

has connections within the councils that increase the approval rates higher than our competition.
Delivering Architectural Design & Structural Engineering Services across the U.K.
Structural Engineering Plans And Drawings Designer Planning ensures the structural integrity of your new home, house raise or extension. We develop structural engineering components for your project.
Our team can suggest building products and methods, which are both structurally, sound and cost-effective. We work closely with these professionals and provide inexpensive design solutions for your home. In addition, we pride ourselves on not over-engineering house plans, as it can become a major construction expense. We are providing you with cost-effective structural engineering plans. If you already have your house plans completed by another architect or building designer, then we can provide a Structural Engineering for your private building certifier.