A dormer loft conversion is an ingenious way to transform underutilized attic space into a functional, inviting, and stylish living area. At WeStruct, we're excited to share insights into the world of dormer loft conversions. In this blog post, we'll explore the process, benefits, and design considerations that can turn your dormant attic into a vibrant living space.
The Magic of Dormer Loft Conversions
What is a Dormer Loft Conversion?
A dormer is a structural extension that protrudes from the sloping roof of a house, creating additional headroom and floor space within the loft. Dormer loft conversions are popular because they maximize space and natural light, allowing homeowners to create new bedrooms, home offices, or cozy living areas.
The Dormer Loft Conversion Process
Design and Planning: The process starts with meticulous planning and architectural design. Consider factors like the type of dormer, window placement, and interior layout.
Building Regulations: Dormer conversions must adhere to building regulations, ensuring structural integrity, fire safety, and insulation standards.
Construction: This stage involves structural work, including creating the dormer structure, installing windows, and roofing to seal the new space.
Interior Finishing: Once the structure is complete, the interior can be transformed to suit your needs. This includes insulation, electrical wiring, plumbing, and interior design.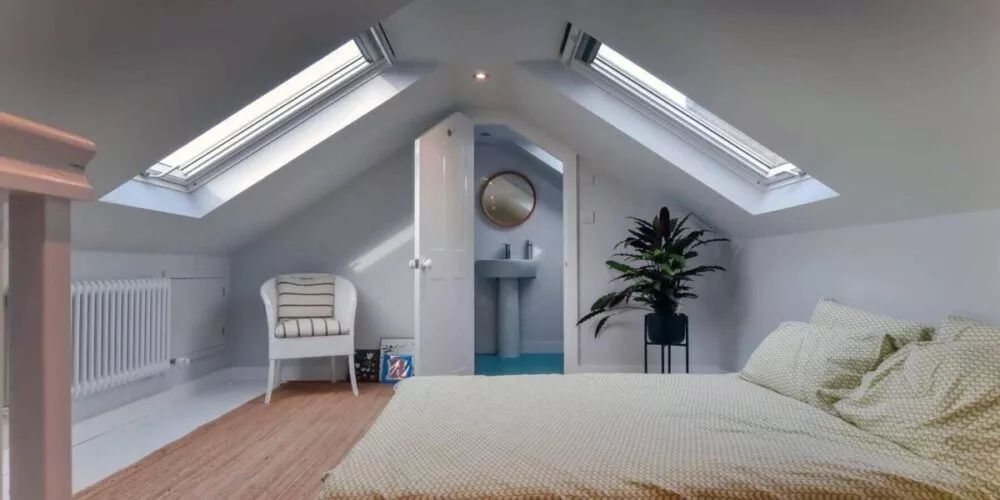 Benefits of Dormer Loft Conversions
Dormer loft conversions offer several advantages:
Additional Space: They make the most of previously unused loft space, providing room for bedrooms, bathrooms, or offices.
Natural Light: Dormer windows flood the space with natural light, creating a bright and welcoming atmosphere.
Enhanced Property Value: A well-executed dormer conversion can significantly increase the value of your home.
Improved Aesthetics: Dormers can enhance the exterior appearance of your home, adding character and charm.
Design Considerations
When planning a dormer loft conversion, consider the following:
Dormer Type: Choose between gable, shed, or hipped dormers, each with its own architectural character.
Window Styles: Select window styles that align with your home's design, ensuring a cohesive look.
Interior Layout: Plan the interior layout to maximize space and functionality, considering furniture placement and storage options.
Roofing and Insulation: Ensure the dormer's roofing and insulation meet high standards for energy efficiency and comfort.
Conclusion
Dormer loft conversions are a versatile and stylish way to expand your living space, enhance your property's value, and create a charming, light-filled interior. At WeStruct, we're passionate about making the most of your home's potential, and dormer loft conversions offer a fantastic opportunity to do just that.
From the initial design phase to the final interior finishes, the journey of transforming your attic into a functional living space is an exciting one. Start exploring the possibilities of a dormer loft conversion and elevate your home to new heights.